Works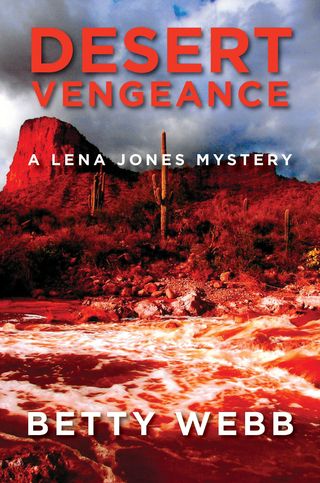 In this gripping novel, Lena Jones is brought in to discover the motive for the deaths of an entire family. By doing so, she learns more about her own background -- and her life is changed forever.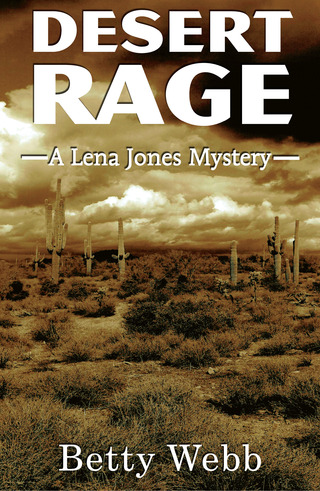 From PUBLISHERS WEEKLY: In Webb's tough, moving eighth Lena Jones mystery (after 2012's DESERT WIND), 14-year-old Ali Cameron and her boyfriend, Kyle Gibbs, confess to the murders of Ali's parents and her 10-year-old brother, who were all beaten to death by a baseball bat in their Scottsdale, Ariz., home. When Rep. Juliana Thorsson asks PI Lena Jones to look into Ali and Kyle's claim, Juliana reveals a secret to the cheeky, good-hearted Lena -- Ali is the ambitious politician's biological daughter. The unhappy lives of Ali and Kyle and several other people Lena encounters during her investigation remind her of her own bad experiences growing up. Determined to find the real killer and help these two kids, Lena Persists in scrutinizing the many possible suspects, despite hostility and physical threats. Several red herrings arise along the road to a surprising and satisfying ending.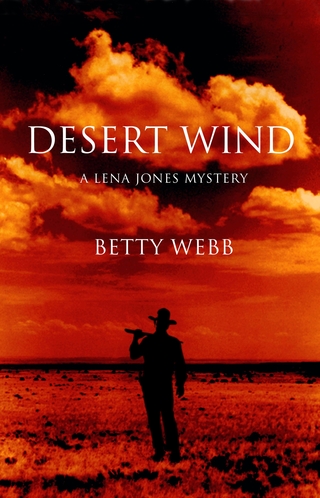 PUBLISHERS WEEKLY
STARRED REVIEW

"Webb pulls no punches in exploring yet another human rights issue in her excellent mystery!"

PI Lena Jones goes underground to find out what has caused a huge cancer cluster in the Desert Southwest. Her investigation leads her 60 years into the past and onto a Utah movie set where John Wayne and Susan Hayward were filming "The Conqueror."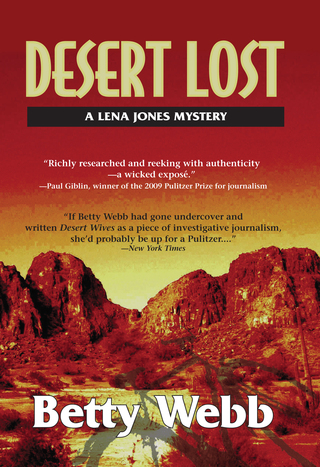 If one man can have 10 wives, then 9 men will have none. P.I. Lena Jones finds out how the polygamy compounds keep their numbers managable when she discovers an increasing number of young teen boys abandoned on the streets of Scottsdale and Phoenix.

DESERT LOST was chosen as "One of the Top Five Mystery Novels in the U.S. in 2009"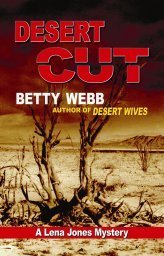 "A compelling story that will appeal to a broad range of mystery readers." Booklist starred review.

"Webb's dark tale of a clash of cultures is emotionally draining and intellectually challenging." Kirkus Reviews.

"A propulsive, thought-provoking read." Publishers Weekly.

While riding in the desert, private investigator Lena Jones stumbles across a dead girl's body, and the expression on the child's face reminds Lena of her own dark past. Her subsequent investigation into the girl's death leads her to a small town with a dark secret. Los Perdidos is still alive with the memory of Geronimo's war, but it is currently fighting a new one -- legal and illegal immigrants from Mexico, Africa and the Middle East. In Desert Cut, the revival of a cruel and ancient practice is tempered by a growing underground railroad fighting to protect its young victims.

ISBN: 978-1-59058-491-0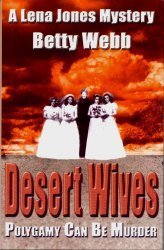 "Eye-popping!" The New York Times

In Desert Wives, private detective Lena Jones learns that polygamy can be murder when she helps 13-year-old Rebecca escape from Purity, a polygamy compound hidden in a desolate area straddling the Utah/Arizona border. When Rebecca's mother is arrested for the murder of Prophet Solomon Royal, little Rebecca's designated husband, Lena enters Purity masquerading as a polygamist wife to uncover the real murderer. In doing so, Lena finds out more than she bargained for -- the shocking secret the cult's Circle of Elders will kill to keep. Based on a true event, this book offers a look inside one of the Southwest's dirty little secrets. Desert Wives was optioned by Lifetime-TV for a film and TV series. Desert Wives is also available in paperback.

ISBN: 1-59058-030-3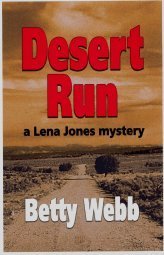 "Multi-layered, thought-provoking, a gem." Denver Post

Desert Run is based on the true-life escape of 25 German U-Boat crewmen who fled Camp Papago, Arizona, the famed prisoner-of-war camp, during World War II. This cold case file leaves Lena Jones wondering why the U.S. neglects gay veterans' rights while guarding the rights of others. The murders -- and civil rights abuses -- never stop in this exciting book. Desert Run is also available in paperback.

ISBN: 1-59058-234-9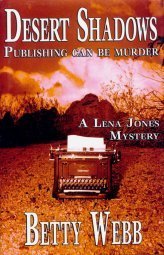 "Loyalty, compassion and a sharp sense of humor... The glorious Southwest landscape again provides the perfect setting for Webb's courageous heroine. Publishers Weekly.

Desert Shadows asks two questions: how far should freedom of speech go when it conficts with victims' rights -- and how far should a publisher go to hit the Best Seller list? Lena Jones ponders the answers while she investigates the case of a cold-hearted serial killer who penned his autobiography while on Arizona's Death Row. Desert Shadows is also available in paperback.

ISBN: 1-59058-113-X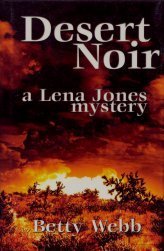 "An elegy for the lost West.. strong on atmosphere and insight." Booklist.

In Desert Noir, the first Lena Jones mystery, the P.I. investigates the murder of her best friend, a Scottsdale, Arizona, gallery owner, only to discover that the woman wasn't really her friend after all. Sub-themes in this book include the not-so-refined art world, the abuse of eminent domain by replacing low-income homes with high rises, and the ongoing destruction of the beautiful Southwestern desert. Desert Noir is also available in paperback.

ISBN: 1-890208-63-9